EDC - Pocket Dump v3: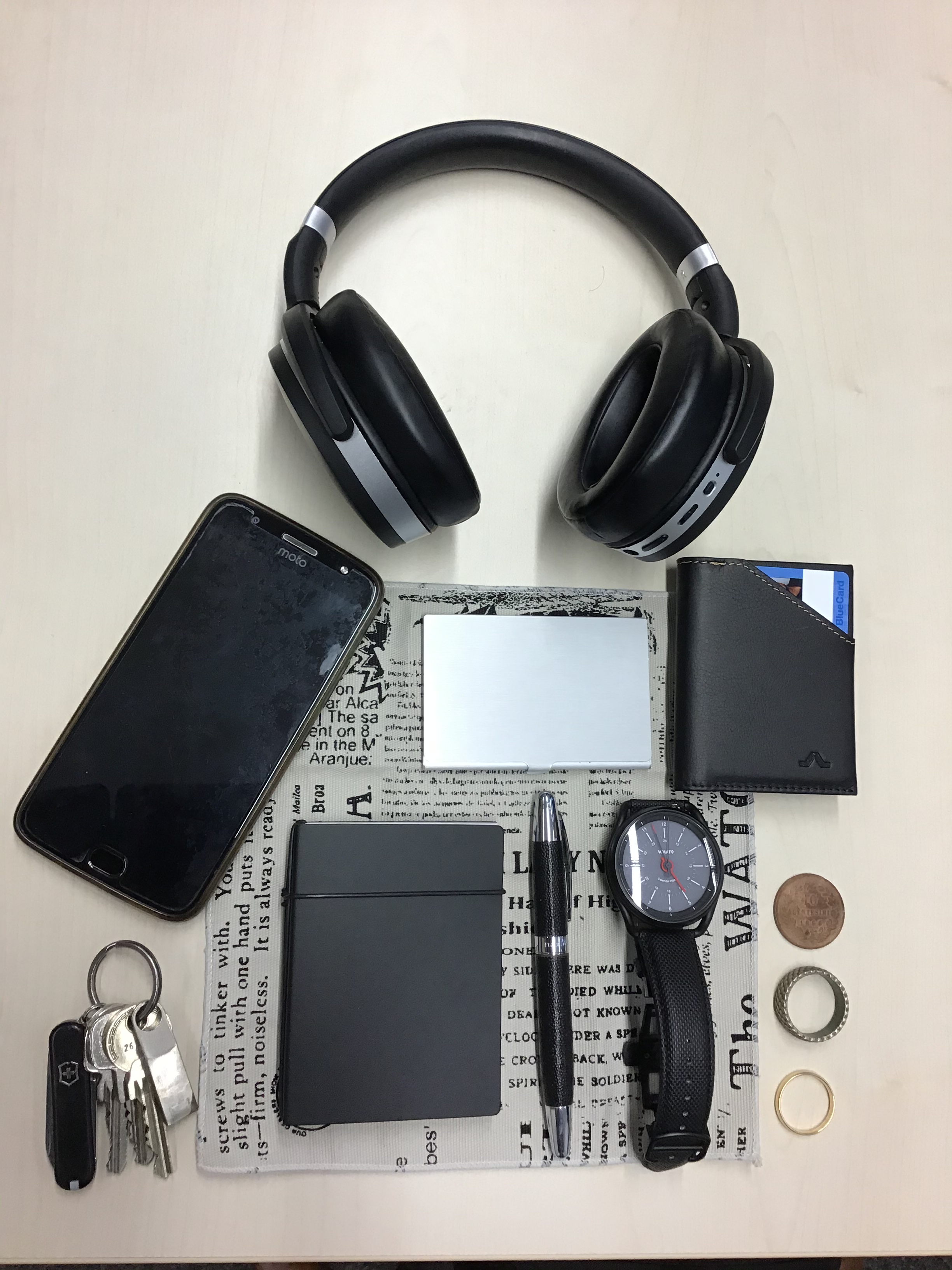 ROIK City Slim leather black wallet
Motorola Moto G5S Plus (with plain transparent thin silicone case)
Kingston DataTraveler 32GB
Victorinox Classic
X17 A7 3-inlays bonded leather notebook
Nazareno Gabrielli leather pen, loaded with a Uniball UMR-87E .7mm black cartridge
What? Calendar Watch
Sennheiser HD 4.50 BTNC
10 lira cents copper coin, 1866
Primal Crafts Nidhog
Engraved gold wedding band
Handkerchief (various, in rotation)
EDC - Bag Dump v1: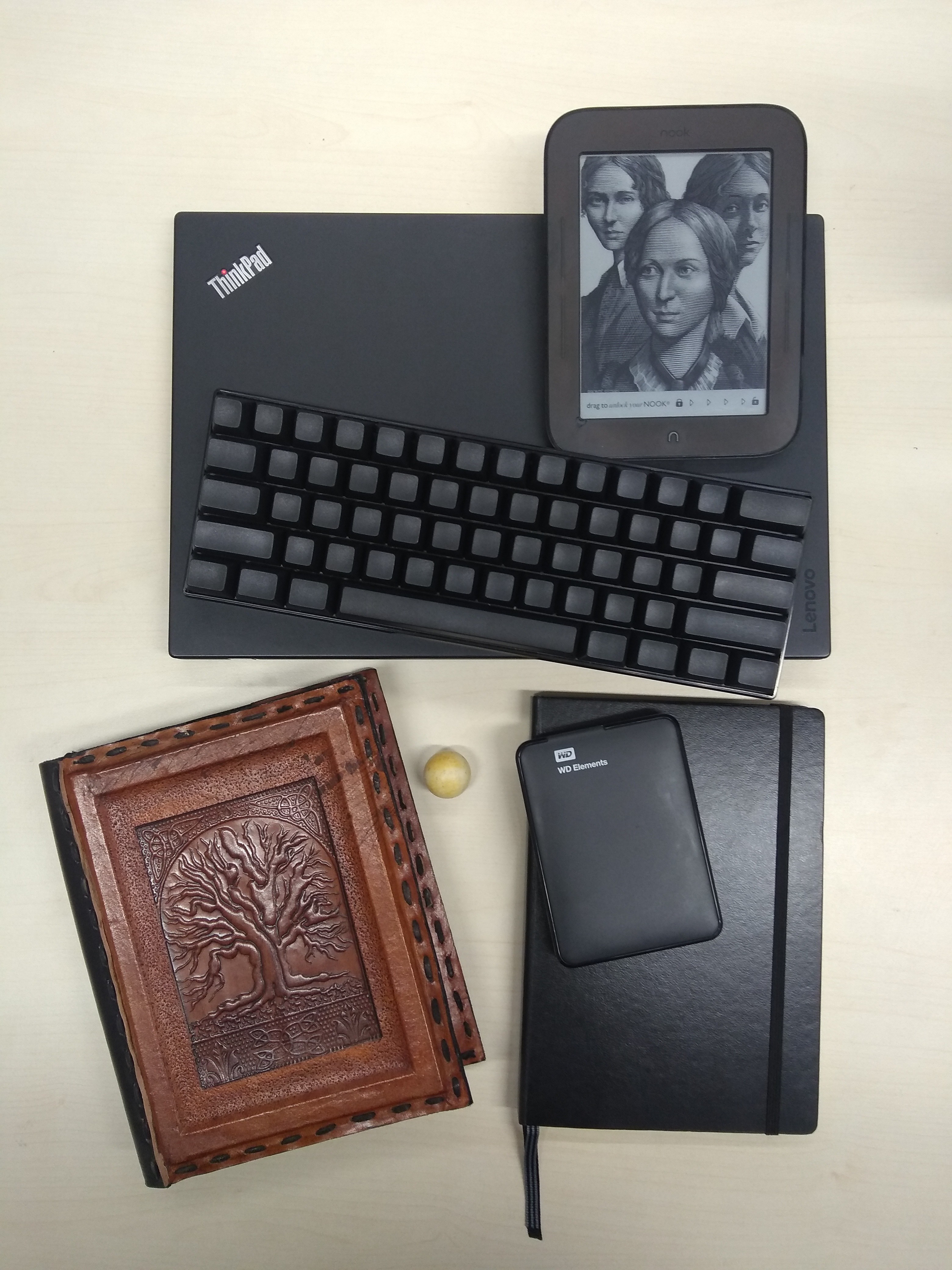 Lenovo Thinkpad T470s
Barnes & Noble Nook Simple Touch
Royal Kludge 61 fitted with SA black blank keycaps
Bücherkunst handmade leatherbound notebook
Western Digital Elements 1TB
Leuchtturm1917 medium notebook, hardcover, dotted
I am always open to suggestions on my EDC set. Shoot me an email if you have any!